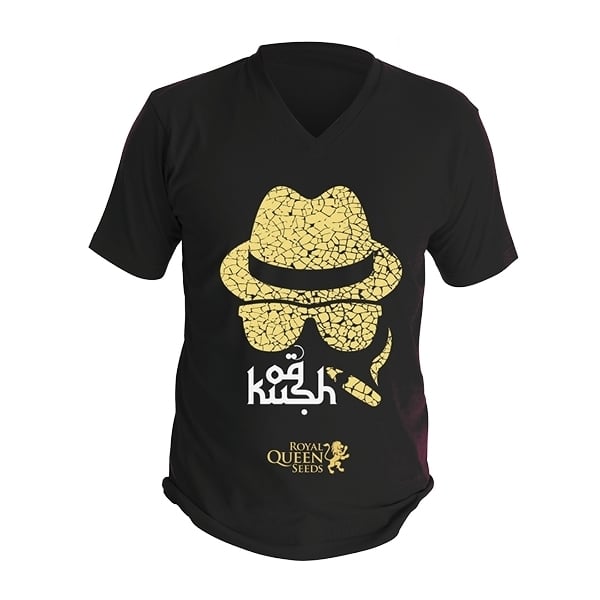 By Leif K. on 20/Jan/2015 :

Title : OG KUSH T-Shirt
Comment : haha really nice!




You can't post a review because you are not logged as a customer

Log in / sign up
We do not ship this product to the following countries:
Belgium, Canada, China, Japan, United States, HongKong, Norway, Australia, Singapore, New Zealand, South Korea, Israel, South Africa, Nigeria, Ivory Coast, Togo, Bolivia, Mauritius, Slovakia, Algeria, American Samoa, Andorra, Angola, Anguilla, Antigua and Barbuda, Argentina, Armenia, Aruba, Azerbaijan, Bahamas, Bahrain, Bangladesh, Barbados, Belarus, Belize, Benin, Bermuda, Bhutan, Botswana, Brazil, Brunei, Burkina Faso, Burma (Myanmar), Burundi, Cambodia, Cameroon, Cape Verde, Central African Republic, Chad, Chile, Colombia, Comoros, Congo, Dem. Republic, Congo, Republic, Costa Rica, Cuba, Djibouti, Dominica, Dominican Republic, East Timor, Ecuador, Egypt, El Salvador, Equatorial Guinea, Eritrea, Ethiopia, Falkland Islands, Faroe Islands, Fiji, Gabon, Gambia, Ghana, Grenada, Greenland, Gibraltar, Guadeloupe, Guam, Guatemala, Guernsey, Guinea, Guinea-Bissau, Guyana, Haiti, Heard Island and McDonald Islands, Vatican City State, Honduras, India, Indonesia, Iran, Iraq, Man Island, Jamaica, Jersey, Jordan, Kazakhstan, Kenya, Kiribati, Korea, Dem. Republic of, Kuwait, Kyrgyzstan, Laos, Lebanon, Lesotho, Liberia, Libya, Macau, Macedonia, Madagascar, Malawi, Malaysia, Maldives, Mali, Marshall Islands, Martinique, Mauritania, Mayotte, Mexico, Micronesia, Moldova, Mongolia, Montenegro, Montserrat, Morocco, Mozambique, Namibia, Nauru, Nepal, Netherlands Antilles, New Caledonia, Nicaragua, Niger, Niue, Norfolk Island, Northern Mariana Islands, Oman, Pakistan, Palau, Palestinian Territories, Panama, Papua New Guinea, Paraguay, Peru, Philippines, Pitcairn, Puerto Rico, Qatar, Reunion Island, Rwanda, Saint Barthelemy, Saint Kitts and Nevis, Saint Lucia, Saint Martin, Saint Pierre and Miquelon, Saint Vincent and the Grenadines, Samoa, San Marino, São Tomé and Príncipe, Saudi Arabia, Senegal, Serbia, Seychelles, Sierra Leone, Slovenia, Solomon Islands, Somalia, South Georgia and the South Sandwich Islands, Sri Lanka, Sudan, Suriname, Svalbard and Jan Mayen, Swaziland, Syria, Taiwan, Tajikistan, Tanzania, Thailand, Tokelau, Tonga, Trinidad and Tobago, Tunisia, Turkey, Turkmenistan, Turks and Caicos Islands, Tuvalu, Uganda, United Arab Emirates, Uruguay, Uzbekistan, Vanuatu, Venezuela, Vietnam, Virgin Islands (U.S.), Wallis and Futuna, Western Sahara, Yemen, Zambia, Zimbabwe, Afghanistan, Antarctica, Bosnia and Herzegovina, Bouvet Island, British Indian Ocean Territory, Cayman Islands, Christmas Island, Cocos (Keeling) Islands, Cook Islands, French Guiana, French Polynesia, French Southern Territories, Åland Islands
CLIENTS QUE VAN COMPRAR AQUEST PRODUCTE TAMBÉ COMPRAREN:
Original Gangster Kush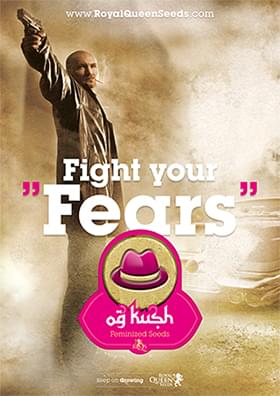 La precisió de l'origen i la genètica de la OG és una mica confusa. Molta gent creu que la popular soca es va desenvolupar primerament a Califòrnia, la qual cosa donaria una explicació apropiada per a la primera part del seu nom. Durant molt de temps es va creure que "OG" significava "original gàngster" (gàngster original), però ara es creu que el nom prové de "ocean grown", (cultiu oceànic) cosa que tindria sentit si hagués estat desenvolupada a la costa de Califòrnia.

Llegiu la història completa OG Kush
Disclaimer
All cannabis seeds sold at Royal Queen Seeds are solely for personal use. We do not supply seeds to large scale or commercial growers. We reserve the right to refuse sale if we suspect this term is being breached.