Royal Jack és una excel•lent soca que rep el seu nom d'un meravellós home. Fou un incansable activista a favor de la legislació del cànnabis i autor del llibre "L'emperador està nu: el cànem i la conspiració de la marihuana", també conegut com la "Bíblia del cànem". Fou una poderosa veu dins del moviment del cànnabis fins que va morir el 2010. La soca Jack Herer és igual de poderosa: una potent Sativa dominant amb un viatge eufòric i un fresc aroma a pebre.
La Royal Jack Automàtica produeix buds molt semblants a la soca Jack Herer original. Tanmateix, com que és una varietat autoflorescent, pot créixer gairebé en qualsevol lloc. Un cop han germinat les llavors feminitzades, les plantes creixen ràpidament i estan a punt de collir en unes 10 setmanes.
El principal efecte és un viatge Sativa, eufòric i creatiu, però gràcies a la barreja de Haze, Northern Lights i Skunk de Jack Herer, aquesta soca també proporciona una relaxant col•locada Indica. La Royal Jack Automàtica té una aroma de pebre semblant a la Haze. La fumada és fresca i suau, amb un lleuger gust picant que recorda l'herba, molt semblant a la soca Jack Herer original.
La Royal Jack Automàtica creix bé tant en cultiu interior com exterior, amb una collita mitjana d'entre 70 i 120 grams per planta. No creix massa, amb una alçada mitjana d'entre 40 i 80 cm, la qual cosa la converteix en una planta ideal per a cultius més petits o més discrets. A Royal Queen Seeds ens sentim orgullosos de poder rendir tribut a Jack Herer, l'Emperador del Cànem, amb aquesta soca autoflorescent.
THC:

16%

CBD:

Medium

Yield Indoor:

350 - 400 gr/m2

Yield Outdoor:

70 - 120 gr/plant

Height Indoor:

40 - 80 cm

Height Outdoor:

60 - 80 cm

Floració:

6 - 7 Setmanes

Mes de la collita:

de 8 a 9 setmanes després de brotar

Genètica:

Jack Herer x Ruderalis

Tipus:

Sa 40% In 30% Ru 30%

Efecte:

Una sensació inspiradora i estimulant

Clima:

Mild



By J. L. on 21/Apr/2017 :

(

5

)

Title : Très bonne croissance
Comment : Pour l'instant c'est la plus belle plante du mix autoflo, je suis surpris très positivement par cette variété et j'ai hâte de la goûter!

By R. P. on 17/Apr/2017 :

(

2

)

Title : Großer Name , aber kleines Ergebnis
Comment : Von einer Sorte mit dem Namen ist die Erwartungshaltung sehr gross, wird aber nicht erfüllt, könnte an der Ruderralis Genetik liegen...

By J. L. on 17/Apr/2017 :

(

4

)

Title : Mes premières autoflo
Comment : 3 graines sur 3 on germés rapidement et se développent sans soucis depuis bientôt 3semaines

By G. N. on 05/Apr/2017 :

(

5

)

Title : very good
Comment : one of my favorite.

By A. S. on 21/Mar/2017 :

(

5

)

Title : Jack
Comment : Prese l'anno scorso mi sono trovato bene anche con il seme in omaggio perfetto

By J. D. on 20/Mar/2017 :

(

4

)

Title : great yield
Comment : Jack was realy nice, grows approx 1 meter high and is very bushy. Yield was approximately 50g per plant outdoors, and buds ar pretty and full. Altough in the end of flowering started to mold since I am living in pretty moist environment. So I do not recomend this strain if u are living up north. But in overall it's nice and smell is great as well.

By G. E. on 20/Feb/2017 :

(

5

)

Title : Sative Hight
Comment : aroma fresco per una pianta forte a dominanza Sativa

By N. K. on 15/Feb/2017 :

(

4

)

Title : Erste Autoplant
Comment : 1. alle Seeds gekeimt 2. alle gleichermaßen im wachstum -> dieses war recht flott 3. schöne heads! Geruch recht schwach wirkung im mittleren bereich aber definitiv ein schönes high

By B. K. on 13/Feb/2017 :

(

5

)

Title : Very pleaasurable smoke
Comment : This strain has very pleasurable taste and gives nice high.

By Q. M. on 10/Feb/2017 :

(

4

)

Title : Positive & negative facts
Comment : Hi to all. I have order and grow this plant.It was bushy and good yielded but was stink like nothing else ever. I grow her with Royal Jack Automatic together in grow box and boy is was like was 7 plants there not just they two. But they was good plants both. Shiping was good, and stealth.

By C. M. on 08/Feb/2017 :

(

5

)

Title : Un must
Comment : Livraison en 3/4 jours, graine plantée et récoltée 9 semaines plus tard. Buds conpacts, odeur correcte en indoor, goût et high profond. Un classic pour les connaisseurs.

By V. V. on 23/Jan/2017 :

(

5

)

Title : Royal Jack
Comment : Livré en 6 jours, germées en 2-3 jours, croissance parfaite pour le moment...RIen à redire a part, au top royal queen!

By I. A. on 23/Jan/2017 :

(

5

)

Title : Big bad
Comment : Cime piene e profumate il prodotto finale veramente eccellente.

By D. P. on 19/Jan/2017 :

(

5

)

Title : It can grow quite big!
Comment : grew a few years ago, outdoors, weather was perfect for two months, a lot of sun and warm wind, got around 80g dry. Effect very strong i would say agressive to me, Effect lasts about for 1,5 hours, plants height 160 cm, this autoflower can outperform many of photoperiod strains. very sticky.

By G. T. on 16/Jan/2017 :

(

4

)

Title : Pour cette anée
Comment : Mon choix pour une première fournée 2017




You can't post a review because you are not logged as a customer

Log in / sign up
We do not ship this product to the following countries:
United States, Argentina
CLIENTS QUE VAN COMPRAR AQUEST PRODUCTE TAMBÉ COMPRAREN:
Smoke Report: Royal Jack Autoflowering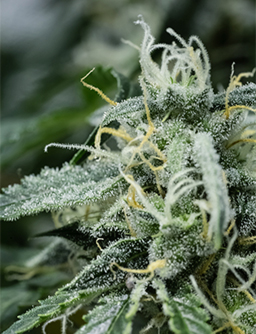 Due to her astonishing head highs and down-to-earth stones, Jack Herer is one of the most popular strains of all time. Can Royal Jack Automatic live up to that stellar reputation? Let's find out!
Disclaimer
All cannabis seeds sold at Royal Queen Seeds are solely for personal use. We do not supply seeds to large scale or commercial growers. We reserve the right to refuse sale if we suspect this term is being breached.